Episodes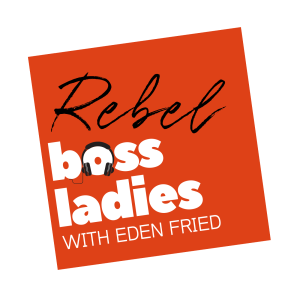 Tuesday Sep 28, 2021
Tuesday Sep 28, 2021
Having a kid is transformational in many ways – so how can you run your business when you have little kids at home?
Whether you have a baby or toddler at home, maybe more than one young child, or are just thinking about having kids right now and wondering how that will impact your life, this is the episode for you.
Maybe you're worried about starting a business because you have kids and you're not sure how you'll be able to manage your time. Or maybe you have a business, and you're starting to stress about how having kids will change what that looks like.
If you're feeling this way, know that you're not alone.
Today, we're talking about how to balance the demands of parenthood and running a business. How can you do both at the same time?
My guest today is Holly G of Holly G Studios. She's a parent to two very young children – both boys under the age of 4 – and today we're going to talk about how she manages to stay sane and do it all well while parenting and running her business.
Holly is your go-to video gal. She helps high performing leading ladies save time on both sides of the camera by teaching them the skills they need to create business cinema, her term for video with a plan, purpose, system and strategy that helps move your business forward, not just creating video for the sake of creating video.
To read this as a blog post and for complete show notes, please go to edenfried.com/072
FREE STUFF
LEARN HOW TO LAUNCH YOUR PRODUCT IN 90 DAYS: https://edenfried.com/rbl