Episodes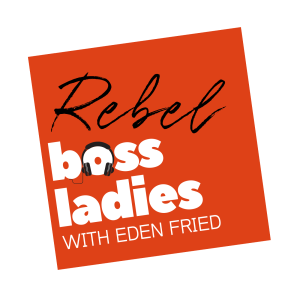 Tuesday Aug 17, 2021
Tuesday Aug 17, 2021
Today we've got another Lazy Launch episode in store for you. Remember, I use the term "lazy launch" in a positive way here! Lazy launches are launches that you put together without the stress, overwhelm and months of unnecessary preparation leading up beforehand.
You can check out our most recent Lazy Launch episode about launching a successful membership right here.
There are a lot of different ways you can make a lazy launch work for you, and today's guest is no exception! We're chatting all about how a photographer added passive income with digital products.
I'm joined by Rachel Greiman, a copywriter and a documentary family photographer in Philadelphia, Pennsylvania. She owns Green Chair Stories, a company committed to writing words and taking photographs that look and sound like real people.
Rachel worked as a writer and photographer for nonprofits for over 10 years, but somewhere in there she started doing family photography on the side, which eventually became her full-time business. She also began copywriting for other photographers, which became her primary focus.
She entered the digital product space when she realized that she only had two options for her target customers – either providing full copywriting services for them, or nothing. Rachel decided that she wanted to find a way, through digital products, to help her customers that couldn't afford her services but still needed help with their copywriting. That's how her digital product ideas were born.
On today's episode of the podcast, Rachel is going to walk us through her digital product launch experiences. And you're going to want to grab that pen and paper or at least take lots of mental notes, because this is definitely going to get your creative juices flowing for sure!
To read this as a blog post and for complete show notes, please go to edenfried.com/067 
FREE STUFF
LEARN HOW TO LAUNCH YOUR PRODUCT IN 90 DAYS: https://edenfried.com/rbl