Episodes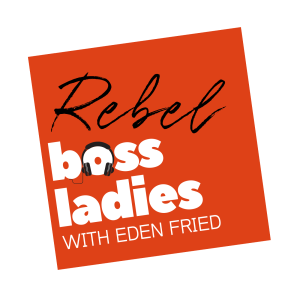 Tuesday Aug 10, 2021
Tuesday Aug 10, 2021
Most people who are creating and launching digital products are NOT focusing on PR. They're wrapped up in their day-to-day marketing efforts, but not so much the reputation that they have around their name, their brand, their products/business. 
The question is - SHOULD you be? 
Is PR beneficial to you to pay attention to?
The answer: Yes, absolutely. 
There's real power in your reputation and having a good one is important. Building strong PR habits right now can be really influential for your business. 
To demonstrate this, I invite you to learn from LaKeithea Nicole, a PR expert. 
LaKeithea is on the Rebel Boss Ladies podcast today talking about all things PR for product sellers. 
To read this as a blog post and for complete show notes, please go to edenfried.com/066
FREE STUFF
LEARN HOW TO LAUNCH YOUR PRODUCT IN 90 DAYS: https://edenfried.com/rbl